WCHMedia Group consists of a publishing house, a video production team, and an education company.
NEW SERVICE OFFERING: Consulting and courses to set up remote business operations, e-learning, and remote meetings.
We invite you to take advantage of our expertise to help you set up remote business operations for your team so you can continue serving your customers, generating revenue, and not miss a beat in this ever-changing business climate.
WCHMedia Group has been running remote business operations for over 5 years, with a team scattered across the country. We will help you discover the best resources, tools, and methods to set your team up to work remotely during this COVID-19 crisis, and beyond.
e-Learning has also become critical for many fields. We are fully equipped to help you establish your e-learning platform. Learning does not have to stop due to social distancing requirements; leverage the technology available to you and establish e-learning resources for your team.
Remote Meetings - from team meetings, to large virtual conferences we will connect you with the best resources, tools, and methods to set up your meeting or virtual conference to run smoothly. There is no need to cancel your meetings due to COVID-19 concerns, travel restrictions, and social distancing - move everything to an online format and continue moving forward.

The mission of Best Publishing Company is to publish educational books on all aspects of diving, wound care, and hyperbaric medicine. This includes books that are current and innovative, and most importantly, books that will help to promote medical education and diving safety throughout the world.
We distribute our titles to government agencies, hospitals, physicians, libraries, universities, bookstores, commercial dive organizations, sport divers, dive shops, museums, aquariums, and hyperbaric chamber operators around the world.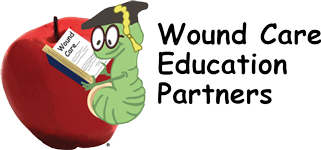 Wound Care Education Partners is a professional medical education company comprised of specialized educators who are licensed and/or certified in their area of expertise. Wound Care Education Partners is the leading provider of education in the disciplines of wound care, hyperbaric medicine and diving medicine.
Since 2008, Wound Care Education Partners has been providing the highest quality educational programs in the marketplace, including live-educational activities and online programs. Our specialized group of educators is comprised of practitioners and researchers who are focused on providing the most up-to-date, scientifically relevant and meaningful healthcare education programs to medical facilities and clinical staff, home healthcare agencies and individuals.

Science! Exploration! Fun!
Are your kids curious for adventure?
BestKids Club explores our exciting, unusual, and beautiful world.

What is WCHM Magazine? It is a free, online publication, now in its 10th anniversary year. WCHM is the only magazine to cover all topics under pressure: wound care, diving, and hyperbaric medicine. WCHM is published by Best Publishing Company and started as a paid subscription, print publication. As the online audience grew over the years, the magazine is now offered exclusively online. Thanks to an amazing group of sponsors this publication is now offered free to all wound care and hyperbaric medicine practitioners!
Editorial Content of the magazine includes articles on wound care, hyperbaric medicine, facility safety, quality control, billing and coding, legal issues, continuing medical education (CME). The magazine is published quarterly.
The Mission of the magazine is to be a fair, objective, nonpartisan, international publication dedicated to reporting and commenting on the current state of knowledge and advances in the science and technology encompassing wound care and hyperbaric oxygen therapy. We report on currently accepted and emerging clinical applications as well as the associated economic, social, and political issues and events that influence the administration, growth and development of our field.